I'm officially closing down my pre-grad blog, so this post is basically stocking up on all those knick-knacks I can't quite bear to part with.
The Tale of How:
Making Of video:
http://www.youtube.com/watch?v=ZRlZNIIjLU8
Little Dragon - 'Twice' music video
This silhouette based music video is ridiculously simple, yet somehow very charming.
The way the cloth moves to imitate wind, and how they make the rain fall, little details like that, are just a joy to watch, but it's the soundtrack that really makes it. A strong sense of narrative too
Tyger
This Is Limbo's
Flickr Photostream
It's tree that looks like a rug!! No, wait, I mean a rug that looks like a tree. Oh bother *bangs head on desk* I meant to announce that so triumphantly and I screwed it up.
Anyway; rug, tree, you understand.
And finally, from the incomparable
XKCD
: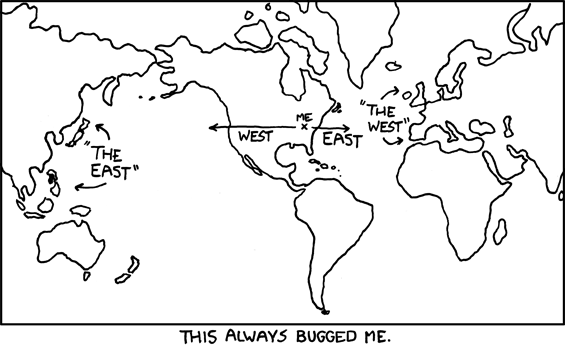 You have to admit, he makes a fair point.